Education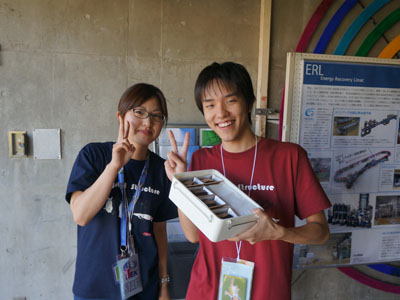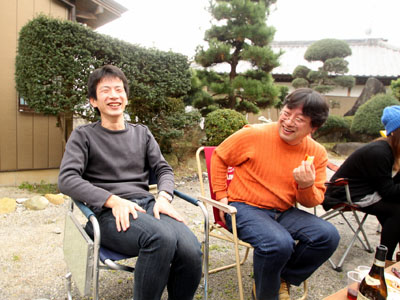 How to apply
 The SBRC (as a part of the School of High Energy Accelerator Science, Univ. of Advanced Studies (SOKENDAI)) has a postgraduate program. We welcome applications from highly qualified students of all nationalities. More details about the admission can be found here. We also accept postgraduate students of the Graduate School of Frontier Sciences, University of Tokyo.

Past Admission Schedules (e.g. 2013-2014)
・Five-year Ph.D. Course Program
  (Application period: July; Entrance exam: August;
   Course starting date: October, or April the following year)
・Three-year Ph.D. Course Program
  (Application period: July; Entrance exam: August;
   Course starting date: October, or April the following year)
  (Application period: December; Entrance exam: January;
   Course starting date: April)

・Application form of 2013-2014

Research areas
The center operates five beamlines for biological macromolecular crystallography at the PF and PF-AR, and three beamlines for BioSAXS at the PF, to which external users have access. The center is also dedicated to its own research activities in the field of structural biology, including the development of novel phase determination methods (e.g. S-SAD), and a novel structure determination method using X-ray free electron LASER (XFEL) in SACLA/RIKEN.
The SBRC is engaged in advanced scientific research, with projects focusing on the mechanisms of epigenetic inheritance, transcription regulation, and Helicobacter pylori infection. We use a variety of biochemical, cell biology, and biophysical techniques, in combination with information obtained from X-ray crystal structures.

Program overview
科学とはルールを見出すための活動です。独立した研究者になるためには、
 現象に興味を持ち、
 背景を理解し、
 問題を提起し、
 問題の新規性・重要性・普遍性・独創性を吟味し、
 問題を解決し、
 発表する
といった一連の能力を身につけることが必要であり、これらの能力は様々な人々との議論を通して培われます。研究活動を世界水準で進めて行くためには、これらの活動を日本語と英語で遂行することが要求されます。

 当センターでは、メンバー同士のディスカッションを通して、自ら研究計画を立案する能力を身につけ、独立した研究者として研究活動を行えるよう、指導を行っています。また、実験プロトコールの作成を重視した教育を実施しています。

 さらに将来的に研究チームを率いていくには、上記の能力に加えて人・物・時間・資金に関するマネジメント能力が必要です。これらの能力を身につけるために、当センターに所属する学生には複数のテーマを同時進行してもらっています。

Talks and seminars
Scientists in the SBRC participate in a number of scientific seminars and study meetings related to their projects and interests. A range of leading scientists from around the country and from overseas are invited to give talks regarding their cutting-edge research. Students have the opportunity to attend such meetings, and present their own work.

Research activities outside the center
Scientists and students may freely attend seminars and symposia not only in biosciences, but also other fields related to synchrotron sciences and physics held at the KEK・IMSS・PF. In addition, SOKENDAI students have access to meetings and seminars in other schools (member institutes of the university), thereby furthering their interdisciplinary knowledge.

International research
Many foreign scientists and students form a part of the SBRC research community, greatly contributing to our bioscience projects, and the development of the biological macromolecular beamlines. We are also engaged in international scientific projects and collaborations. Students, therefore, have opportunities to join international research communities, and are encouraged to participate in international scientific meetings, to visit leading laboratories outside of the country, and to acquire new techniques via collaboration.
 ・IUCr
 ・ACA
 ・Cold Spring Harbor Laboratory meeting
 ・EMBL conference
 ・Keystone symposia

Carrier
The past members of the center are actively working at leading international universities.
 ・KEK・SBRC・Assistant professor
 ・DESY・CFEL
 ・Nagoya City University・Associate professor
 ・Goether university
 ・NIH・Post Doctoral fellow
 ・Pharmaceutical companies