A lively school beyond nationalities: Report on the 6th Particle Physics School in South-east Asia (PPSSEA)
April 6th, 2023
The Particle Physics School in Southeast Asia (PPSSEA) has been held every two years since 2011 with the aim of fostering young researchers and establishing a scientific and technological foundation led by KEK in order to advance particle physics and accelerator science in Southeast Asian countries. The 6th PPSSEA was held at Chulalongkorn University, Thailand in March 12-18, 2023. Originally scheduled for 2020, it was postponed for three years due to the spread of the COVID-19.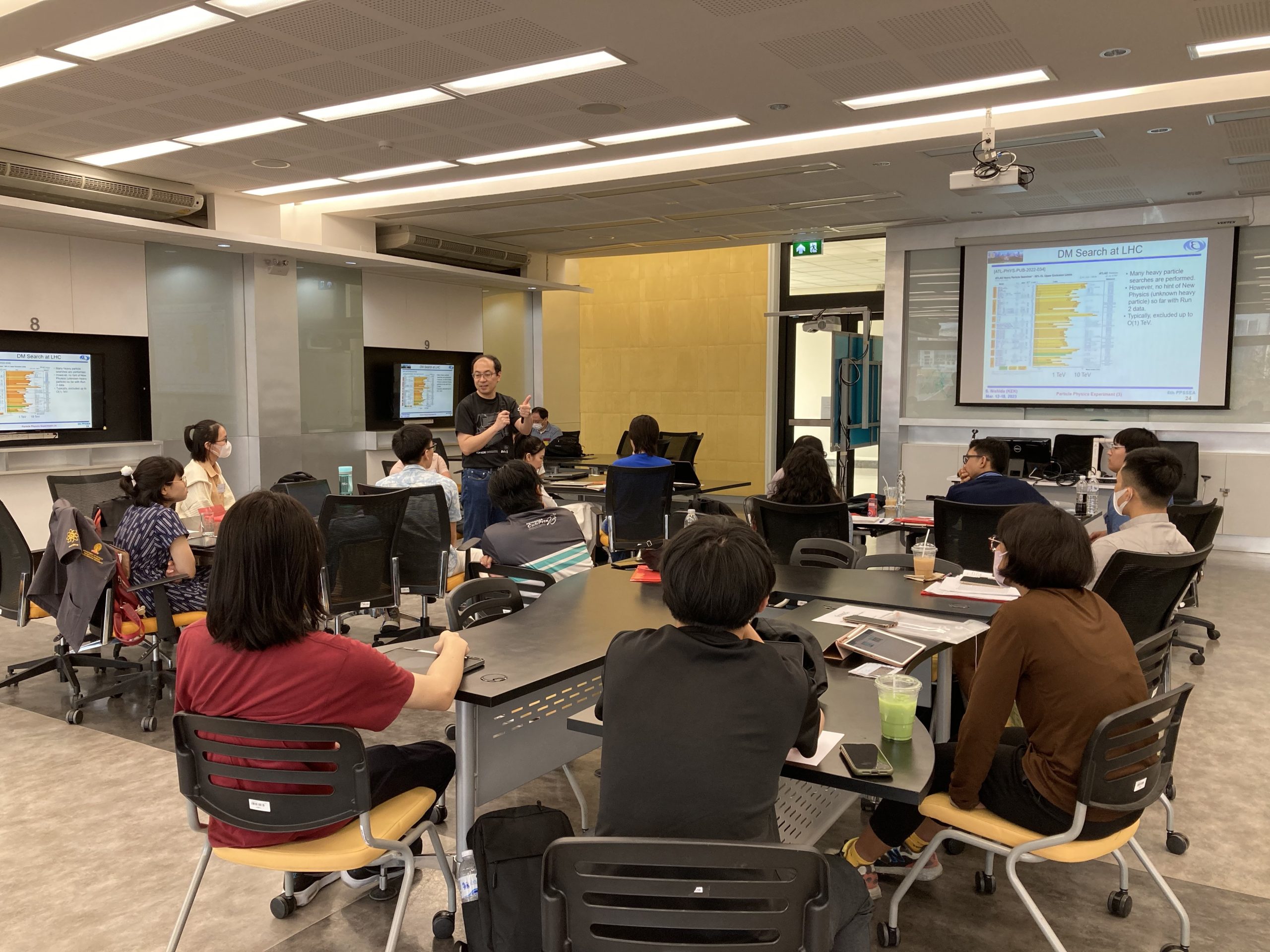 22 graduate students from Southeast Asian countries (Thailand, Indonesia, Malaysia, Vietnam, and the Philippines) participated in the one-week program of lectures on theoretical particle physics, experimental particle physics, accelerators, and detector technology, as well as hands-on training on particle detectors, led by researchers from KEK. While attending lectures and hands-on training during the school, participants were divided into five groups and actively interacted with each other beyond national and cultural differences to prepare presentation materials on the final day of the school.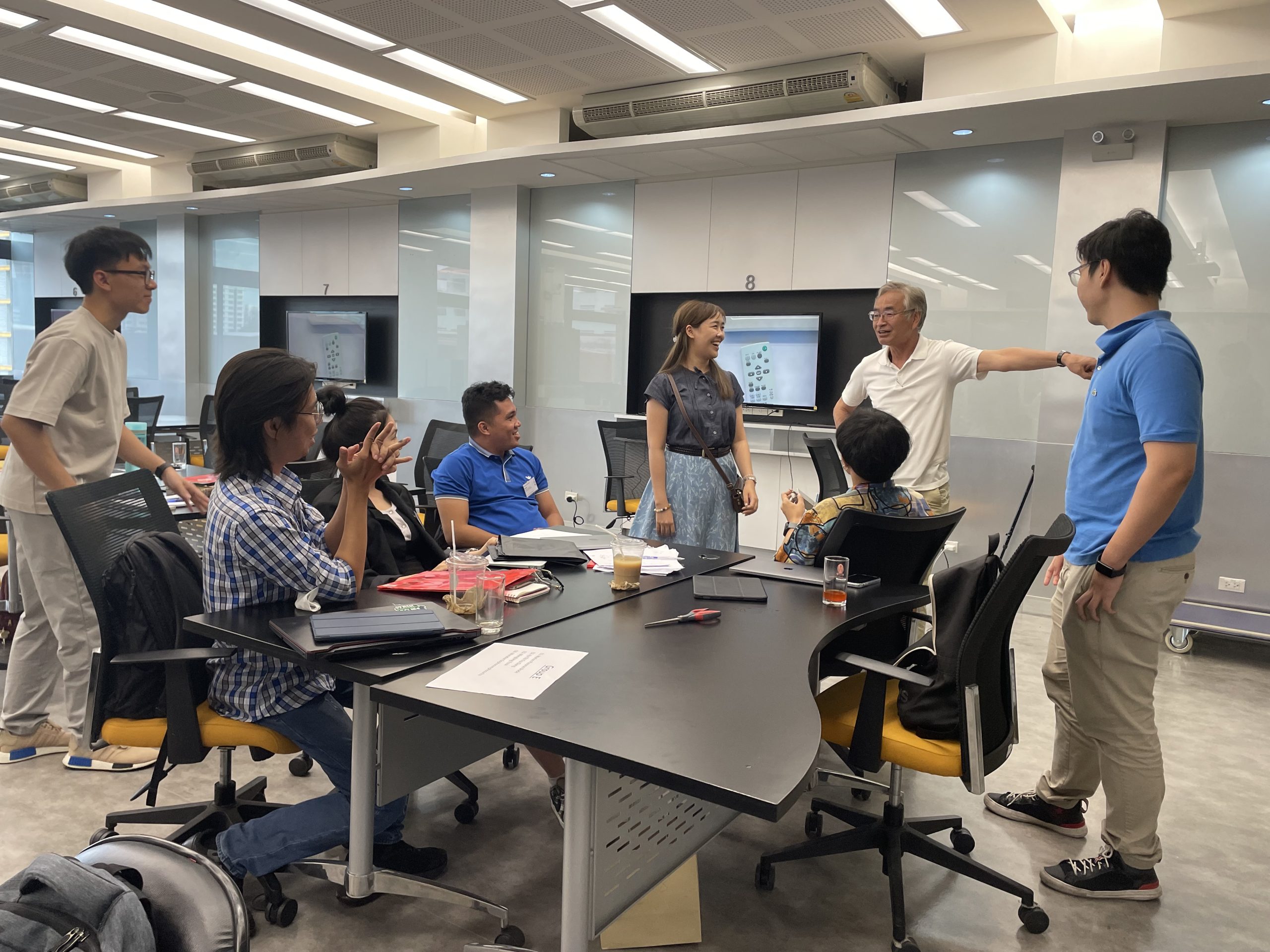 Kullapha Chaiwongkhot (currently a lecturer at Mahidol University), a graduate of the 2nd Particle Physics School in South-east Asia, also joined this year's school to assist in the hands-on training on the wire chambers. After attending the 2nd school, she became more interested in particle experiments and joined the CDC (Central Drift Chamber) group as a Belle II collaborator, advancing her research and writing a master's thesis titled "Inner chamber of the Belle II Central Drift Chamber." She then stayed in Japan for two years and obtained a doctorate degree at Kyushu University.
On the final day, each group gave a presentation on the themes of "Elementary Particle Experiments," "CP Symmetry Breaking," "Accelerators," "Detectors" and "Wire Chamber," used in the hands-on training. 20 minutes were allotted for each group to summarize their discussion on the homework given in advance. Their presentations were well prepared and showed their originality. Each group had many questions, resulting in a very fruitful session.
Prof. Narumon Suwonjandee from the local organizing committee (Chulalongkorn University) reflected on the school and said "all groups cooperated well and built very good relationships across national and institutional boundaries. It was impressive that they were energetic and engaged in discussions and exchanges of opinions even during coffee breaks. Participating students commented, "The hands-on training using the wire chamber was interesting as it was my first experience," "The lecture on particle theory broadened my horizons," "The program was very well balanced so I was able to learn various aspects of particle physics," "All the lectures were very interesting, and I was glad to have built friendships with other participants."
Prof. Shoji Uno, who served as the principal of this school, reflected on the entire school and said "It was unfortunate that there were still relatively few participants due to the impact of COVID-19, but I was impressed by the enthusiasm of the students, who were eager to learn just like in previous schools. It was a week that reminded me once again of the important role that KEK plays in Southeast Asia."
We hope that more students from Southeast Asian countries will dive into the world of particle physics by participating in this school, as was the case with Ms. Kullapha Chaiwongkhot.
The next school is scheduled to be held in two years.